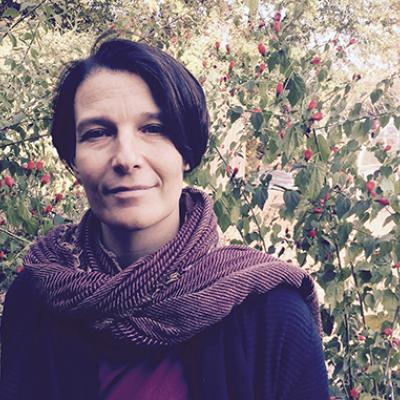 Assistant Professor
Director, Primate Behavioral Ecology Lab
Contact Info
Office:
151C Baldwin Hall • Lab G33
My general research interests include primate behavior, ecology and conservation. My past work focused on wild populations but currently I am also working with captive primates at Zoo Atlanta. My research subjects have primarily included apes, especially western lowland gorillas.
Education

Education:

Ph.D. Anthropological Sciences, Stony Brook University 2013

M.A. Anthropology, Stony Brook University 2008

B.S. Natural Sciences (magna cum laude), University of Rome, "La Sapienza" 2005

 

Affiliations:

American Association of Physical Anthropology

International Primatological Society

Sigma Xi, Full Member

 
Research

Research Interests:

Specific topics of past and current work with non-human primates include:  

Bioacoustics and communication
Spatial and social cognition
Group coordination and collective movements
Behavioral ecology and sociobiology
Ethnoprimatology
Ecotourism and habituation of primates

 
Selected Publications

Selected Publications:

Rodrigues dos Santos, R, Bridgeman, LL, Supriatna, J, Siregar, R, Winarni, N, Salmi, R. (In press).The mangrove effect: Comparative socio-ecology of adjacent mangrove-living primates and their non-flooded neighbors. In Primates in Flooded Habitats: Ecology and Conservation. Eds. Barnett A.A., Matsuda I. and Nowak, K. Cambridge University Press.

Robbins, MM, Ando, C, Fawcett, KA, Grueter, CC, Hedwig, D, Iwata, Y, Lodwick, JL, Masi, S, Salmi, R, Stoinski, TS, Todd, A, Vercellio, V, and Yamagiwa, J. 2016. Behavioral variation in gorillas: Evidence of potential cultural traits. PLoS One 11: e01604383

Salmi R, Rahman U, and Doran-Sheehy, D. 2016. Hand preference for a novel bimanual coordinated task during termite feeding in wild western gorillas (Gorilla gorilla gorilla). International Journal of Primatology 37: 200-212.

Kershenbaum A, Blumstein D, Roch M, Akcay C, Backus G, Bee M, Bohn K, Cao Y, Carter G, Cäsar C, Coen M, DeRuiter S, Doyle L, Edelman S, Ferrer -i-Cancho R, Freeberg T, Garland E, Gustison M, Harley H, Huetz C, Hughes M, Hyland Bruno J, Ilany A, Jin D, Johnson M, Ju C, Karnowski J, Lohr B, Manser M, McCowan B, Mercado E, Narins P, Piel A, Rice M, Salmi R, Sasahara K, Sayigh L, Shiu, Y, Taylor C, Vallejo E, Waller S, Zamora-Gutierrez V. 2014. Acoustic sequences in non-human animals: A tutorial review and prospectus. Biological Review. doi: 10.1111/brv.12160

Salmi R & Doran-Sheehy DM. 2014. The function of loud calls (Hoot Series) in wild western gorillas (Gorilla gorilla). American Journal of Physical Anthropology. 15, 379-391

Salmi R. Hammerschmidt K & Doran-Sheehy DM. 2014. Individual distinctiveness in call types of wild western female gorillas. PLoS ONE 9(7): e101940.

Salmi R, Hammerschmidt K & Doran-Sheehy DM. 2013. Wild western gorilla vocal repertoire and contextual use of vocalizations. Ethology, 119, 831-847.