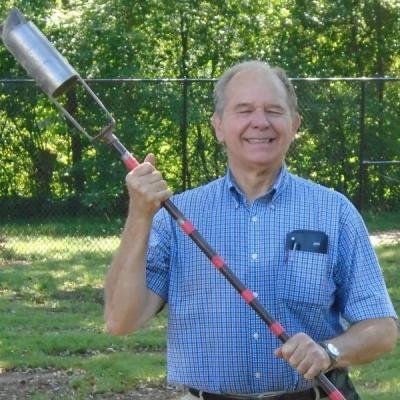 Research Projects
My research focuses in part on the application of geoarchaeological methods to the study of prehistory. For the past two decades my projects have involved the study of the continental shelves of the American Southeast. Three graduate students have produced theses and dissertations that arose from this work. I hope to continue this research over the next 30 months with a funded program to identify sedimentological, geochemical  and inclusional proxies for submerged prehistoric archaeological sites. Additionally, students, under my direction, have completed archaeological geophysical studies on U.S. and European sites. One recent study in 2015 used radar and magnetometry to map a hill fort in the southern highlands of Scotland.
Of note:
2010 "Rip" Rapp Award in Archaeological Geology, Geological Society of  America
2009    Fellow of the Geological Society of America 
Education

Education:

PhD, Anthropology, University of Missouri, 1979
Research

Research Interests:

Geoarchaeology/archeogeophysics
Archaeometry and archaeological science
Paleoecology
Prehistoric underwater archaeology
Iron and Bronze Age Europe
Southeast U.S. prehistory
Selected Publications

Selected Publications:

2016          Techniques in Archaeological Geology. 2nd edition. Springer. 
2003          Techniques in Archaeological Geology. Springer. 
1998          A History of Engineering and Technology: Artful  Methods.
                  2nd Edition. Boca Raton: CRC Press LLC, Inc.
1998          Geological Methods for Archaeology.
                  London. New York: Oxford University Press. Norman Herz, co-author.
1991          A History of Engineering and Technology: Artful Methods. Boca Raton: CRC Press, Inc. 
2014          X-ray diffraction, in The Encyclopedia of Global Archaeology. 11 volumes. Edited by
                  Claire Smith, ed. Springer-Verlag. New York.
2012          Local mining or lead importation in the Roman province of Africa Proconsularis?  Lead
                  isotope analysis of curse tablets from Roman Carthage. Journal of Archaeological
                Science, 39:970-983. S. Skaggs, N.Norman, E. Garrison, D. Coleman and S. Bouhlel.