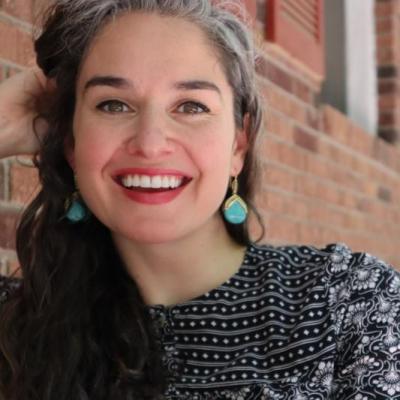 Contact Info
Office:
Baldwin Hall, Room G-20
Shelly's office is a registered LGBTQ+ Safe Space on campus
Office Hours:
Shelly is in the field until Jan., 2021
A cultural-ecological anthropologist by training, Shelly examines how historic, intersectional inequalities shape social and environmental experiences of energy development in rural communities. She has worked with coal-mining communities in rural Appalachia, and with biofuel development regions in Northeast Brazil. This year, Shelly received a Fulbright-Hays DDRA Fellowship to study gendered and racialized experiences of bioenergy development in Pernambuco's Zona da Mata, where she partners with Christine Dabat at the Universidade Federal de Pernambuco. 
In addition to being a member of the Humans and Environmental Change Lab in Anthropology, Shelly is earning a certificate in Women and Gender Studies at UGA's Institute for Women's Studies. Shelly also is affiliated with the Latin American and Caribbean Institute (LACSI), where she is a student member of UGA's Brazil Natural Resource Governance Initiative. 
Public Scholarship: 
Biesel, Shelly A. 2020. "Radical Media Challenges Rural Stereotypes." Anthropology News. 
Athena Co-learning Collective. 2018. "A Femifesto for Teaching and Learning Radical Geography." Antipode Online. 
Biesel, Shelly A. 2015. "New Federal Budget Bill No 'Win' for Kentucky." The Courier Journal.
Of note:
2020 Fulbright-Hays DDRA Fellow, Department of Education
2019 Graduate School Dean's Award for Arts and Humanities
2019 Willson Center Graduate Research Award 
2018 LACSI Summer Research Award 
2017 FLAS Summer Fellowship, Department of Education
2016 FLAS Summer Fellowship, Department of Education
2016 Rhoda Halperin Memorial Award, Society for Economic Anthropology
Education:
M.A. Anthropology, University of Louisville, Louisville, KY
B.A. Anthropology and Studio Art, University of Louisville, Louisville, KY