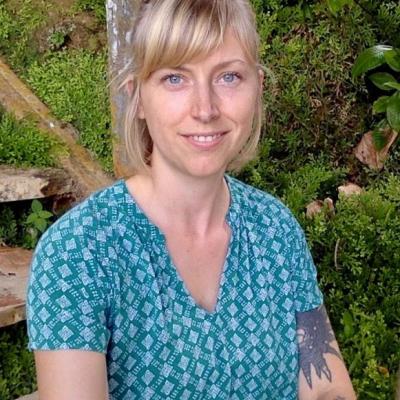 PhD Student
Master of Arts
Education:
M.A. Hispanic Literatures and Cultures, University of Arizona. 2016.
B.A. Spanish, Portland State University. 2013.
B.A. Interdisciplinary Arts & Letters, Prescott College. 2005.
_
Research

Research Interests:

I am most broadly interested in the utilization of multisensory and multispecies ethnography to explore how spiritual, aesthetic, and affective aspects of human-nature relationality and ecological knowledge are deployed by landscape-based communities in the politics of environmental sovereignty. More specifically, my dissertation research engages with the political ontology of South America and investigates the indigenous cosmopolitics of community conservation in the Ecuadorean Amazon.