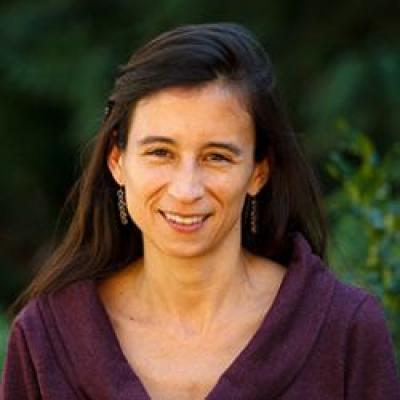 Contact Info
My research uses integrative (or interdisciplinary) approaches to how people use and manage their landscapes, how that relates to science, conservation, indigenous knowledge, and policy, and how people cope with variability and change. I ground this work in political ecology, science and technology studies, human geography, and collaboration. My investigations contribute to three key areas of understanding for human – environment relations and cultural anthropology: 1) how to conserve and govern environments in culturally sensitive ways; 2) how indigenous populations maintain their identity and advocate for their rights in spite of tremendous change; 3) and how to make science more collaborative, via processes that build theory and incorporate multiple voices. I use my background in ecology and conservation practice to build work that is conversant in natural and social sciences, and that is relevant to local communities and conservation practitioners.
Of note:
Currently I have on-going, longer-term, and recent research projects. I address each below.
Political ontology of rosewood loss
Under a research resolution with the Wounaan National Congress I am studying how Wounaan understand relational networks of loss post cocobolo rosewood logging in eastern Panama, and how that relates to indigenous identity and territoriality. I am using participant observation, semi-structured interviews, landscape walks with video, and video elicitations to demonstrate how rosewood logging is precipitating altered emotional articulations with local landscapes, how those are changing individual ideas of self (subjectivity) and collective ideas of Wounaan identity, and how they result in different strategies toward territoriality. Working with video is a new initiative in my scholarship, and Wounaan landholders are wearing head-mounted GoPro cameras to walk through the landscape, directly addressing how they view loss and narrate change.
Deforestation and zoonotic disease
With an international research team from UGA, Panama's Gorgas Memorial Labs, and the Centers for Disease Control and Prevention (CDC) we are integrating veterinary sciences, anthropology, ecology, and geography to study the prevalence of Chagas disease and American cutaneous leishmaniasis across deforestation gradients in Panama. Led by lead principal investigator Dr. Nicole Gottdenker we are using surveys, disease prevalence and health of dogs, remote sensing, and demographic and environmental history to investigate how human behavior, human-dog interactions, and environmental variables combine to create differential prevalence
of Chagas and leishmaniasis in forested, forest-pasture matrix, and pasture villages. We are working on multiscalar analyses of our data at household, village, and regional levels in deforestation gradients in central in eastern Panama.
Land rights, conservation, and territoriality
Since the late 1990s I have been researching collective land rights and environmental governance in eastern Panama. This work has changed dramatically as the result of government and global interest in REDD+, since Panama's indigenous populations hold much of the country's remaining forest stocks. In February, 2013 all of Panama's indigenous groups pulled out of the UN-mediated REDD+ negotiations. I am working on a manuscript about the history of the collective lands struggle, its relationships to forest governance via REDD+, and how Wounaan are resisting external governance of their forests and lands. I also doing additional work focused on territoriality, the process of claiming land, by illustrating the decreasing area in Emberá and Wounaan collective lands since the struggle began. (Photo: Land rights press conference by the four Emberá and Wounaan chiefs, February 2012.)
Silversmithing, ethnic identity, and inter-ethnic relations
I have an on-going, long-term project on silversmithing traditions in eastern Panama and northwestern Colombia. I am particularly interested in how those traditions help mediate inter-ethnic relationships among black silversmiths, indigenous silversmiths, and indigenous clients, as well as how they relate to notions of intellectual property. As part of this work Wounaan colleagues and I have been learning to silversmith, initially under the guidance of eastern Panama's last traditional black silversmith (who is now deceased). (Photo: Forms for traditional indigenous earrings, held by the black silversmith who made them, 2006.)
Crafting collaboration
I have begun to write about the process of collaborative research and how it relates to scholarship. Currently, Chenier Carpio Opua (as named by FUNDEPW) and I have a manuscript under review about our experiences crafting a collaborative language documentation project. I also have a book in press, Crafting Wounaan Landscapes, that features collaboration as part of environmental ethnography. My emphasis on collaboration spans decades and in a 2014 Ecology and Society article, I followed that trajectory through different collaborations. (Photo: With Wounaan colleagues, Professor Oberly, TAs, and classmates in the Introduction to Native American Linguistics course at the University of Arizona's American Indian Language Development Institute, June 2012.)
Wounaan ethnohistory
Wounaan language and cultural experts Chindío Peña Ismare and Toño Peña Conquista (deceased) and I have drafted a manuscript on Wounaan ethnohistory. This manuscript combines Wounaan oral traditions, historic ethnographic data, and recent histories of Wounaan in Panama and Colombia. We are assessing the proper venues for publication of this ethnohistorical work and recently presented it in Panama's Congreso de Antropología e Historia. (Photo: Partial view of one of the larger Wounaan villages of eastern Panama, 2004.)
Documenting Wounaan meu, Proyecto Tradición Oral Wounaan
From 2010 to 2014 I led a team of Wounaan leaders, Wounaan language experts, and anthropologists and linguists to document the Wounaan language (Wounaan meu) via sixty years of Wounaan oral traditions (including those I recorded in the early 2000s). The project, known in Spanish as Proyecto Tradición Oral Wounaan, has archived over 420 audio recordings in Panama and internationally, transcribed and translated 60 stories, sketched Wounaan meu grammar, drafted a 4,500-word Wounaan meu - Spanish dictionary, and developed curricular materials from the stories in coordination with Panama's National Directorate for Bilingual Intercultural Education.
Education

Education:

Ph.D. in Anthropology and Forestry & Environmental Studies, Yale University and Economic Botany, The New York Botanical Garden

M.E.M. in Resource Ecology, with graduate certificate in Latin American Studies, Duke University

B.A. in Biology, with certificate (minor) in Latin American Studies, Grinnell College
Research

Research Interests:

I come to anthropology from a career in non-governmental and governmental conservation practice and a background in forest ecology. This results in a commitment to ecological anthropology that is relevant to local communities and practitioners as well as scholars. It also means a dedication to multidisciplinarity, using natural and social sciences methods and quantitative and qualitative data to communicate with multiple publics. Collaboration is a hallmark of my research, and working with diverse collaborators means actively discussing all aspects of research and intentionally marshaling non-textual data—such as participatory maps, video, remotely sensed imagery, and historical photos and recordings—to work beyond the academy. In sum, I work on human – environment issues that meet local needs, use mixed and interdisciplinary methods, and is relevant across scales.
Selected Publications

Selected Publications:

Velásquez Runk, J. In press. Crafting Wounaan Landscapes: Identity, Art, and Environmental Governance in Panama's Darién. University of Arizona Press.

 

Dyer, J. L., S. Tanner, J. Velasquez Runk, C. Mertzlufft, N. Gottdenker. 2016. Deforestation, dogs, and zoonotic disease. Anthropology News. July.

 

Velásquez Runk, J. 2015. Creating wild Darién: Centuries of Darién's imaginative geography and its lasting effects. Journal of Latin American Geography 14(3): 127-156.

 

Velásquez Runk, J. 2014. Enriching indigenous knowledge scholarship via collaborative methodologies: Beyond the high tide's few hours. Ecology and Society. 19(4): 37. http://dx.doi.org/10.5751/ES-06773-190437

 

Velásquez Runk, J. 2012. Indigenous land and environmental conflicts in Panama: Neoliberal multiculturalism, changing legislation, and human rights. Journal of Latin American Geography 11: 21-47.

 

Velásquez Runk, Julia, Mònica Martínez Mauri, Blas Quinter Sánchez, Jorge Sarsaneda del Cid. 2011. Pueblos Indígenas en Panamá: Una Bibliografía. Panamá: Acción Cultural Ngöbe.

 

Velásquez Runk, Julia, Mònica Martínez Mauri, Blas Quinter Sánchez, Jorge Sarsaneda del Cid. 2011. Introducción: Los documentos sobre los pueblos indígenas de Panamá. Pueblos Indígenas en Panamá: Una Bibliografía. Panamá: Acción Cultural Ngöbe: 7-53.

 

Velásquez Runk, J., G. Ortíz Negría, L. Peña Conquista, G. Mejía Peña, F. Peña Cheucarama, and Y. Cheucarama Chiripua. 2010. Landscapes, legibility, and conservation planning: Multiple representations of forest use in Panama. Conservation Letters 3: 167-176.

 

Velásquez Runk, J. 2009. Social and river networks for the trees: Wounaan's riverine rhizomic cosmos and arboreal environmental conservation. American Anthropologist 111(4): 456-467.

 

Reynertson, Kurt, Julie Velásquez Runk, and Nat Bletter. 2008. Artificae plantae: The taxonomy, ecology, and ethnobotany of the Simulacraceae. Annals of Improbable Research, 14(1): 6-10.

 

Velásquez Runk, J., Gervacio Ortíz Negría, Wilio Quintero García, and Cristobalino Quiróz Ismare. 2007. Political economic history, culture, and Wounaan livelihood diversity in eastern Panama. Agriculture and Human Values. 24: 93-106.

 

Bletter, Nat, Kurt Reynertson, and Julie Velásquez Runk. 2007. Artificae plantae: Taxonomy, ecology, and ethnobotany of the Simulacraceae. Ethnobotany Research and Applications. 5: 159-177.

 

Velásquez Runk, J., Floriselda Peña, and Pinel Mepaquito. 2004. Artisanal non-timber forest products in Darién Province, Panamá: The importance of context. Conservation and Society, 2(2):217-234.

 

Velásquez Runk, Julia and James Dalling. 2001. La artesanía de la tagua y el cocobolo en las comunidades Wounaan y Emberá de Darién. In Stanley Heckadon-Moreno, ed. Panamá: Puente Biológico. Panamá, Panamá, Instituto Smithsonian de Investigaciones Tropicales: 187-192.

 

Velásquez Runk, J. 2001. An interesting population of Phytelephas from Panamá. Palms, 45(4): 196-199.

 

Velásquez Runk, J. 2001. Wounaan and Emberá use of the fiber palm Astrocaryum standleyanum (Arecaceae) for basketry in eastern Panamá. Economic Botany, 55(1): 72-82.

 

Velásquez Runk, J. 1998. Productivity and sustainability of a vegetable ivory palm (Phytelephas aequatorialis) under three management regimes in northwestern Ecuador. Economic Botany,

52(2): 168-182.

 

Velásquez Runk, Julia, Nadine Freeman, y Rodrigo Calero. 1995. La Tagua: Historia y Manejo. Quito, Ecuador: CIDESA.
Grants

Grants:

* Wenner-Gren Foundation

* National Science Foundation

* National Endowment for the Humanities

* Secretaría Nacional de Ciencia, Tecnología, e Innovación (SENACYT) of Panama